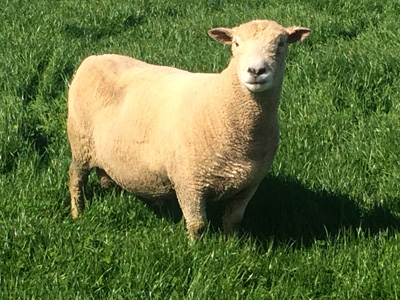 Nedelle Downs Southdown Stud
Nedelle is owned and managed by 3rd generation farmer, Anthony (Ned) Nagorcka and partner Jaynel. We are located 13 km west of Hawkesdale in Victoria's south-west.
Since Nedelle was formed in 2003, we have maintained our aim to breed easy lambing, tight skinned Southdown sheep, while also selecting herd for increased growth, high yield, early maturity and a healthy covering of fat and muscle.
We aim to breed rams which suit the modern day lamb producer, enabling large numbers of high value lambs to be sold off pasture. It is of upmost importance to us that our rams are highly fertile, structurally sound, and subjected to commercial conditions prior to leaving our farm. We are completely confident that our rams will perform for you.
We look forward to assisting you in an industry we are passionate about and love.
Southdowns continue to be the breed of choice for joining maiden ewes, particularly ewe lambs, where other breeds have a higher potential of throwing large lambs giving birthing difficulties. In recent years, many producers have switched to Southdowns as their sire of choice across their entire flock, benefiting from the high demand we are seeing in the market place for Southdown sired lambs.
We credit this to the exceptional carcass qualities, doing ability and genetic gain we have made with our performance-based flock. Performance recording has given us the ability to identify high performing individual animals and specific traits. With the use of AI and ET services, we can rapidly increase the number of desirable animals.